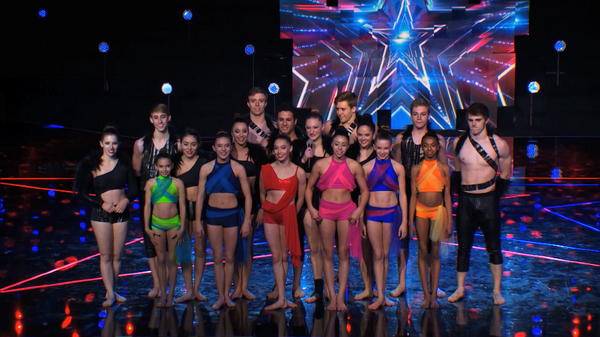 Top Six! :D Finals next week. (Yeah, I don't know what the deal is with those costumes either; my father and I have been trying to figure that out all summer. But he's too afraid to ask his sister/my aunt whether that's an acro style or an "appeals to American voting public" style. XD 'Cause like, I've seen his Worlds and Nationals competition videos, and I'm almost positive they wore standard gymnastics attire!)

And in additional excellent news, the demon summoning magician I hated so much got eliminated! Huzzah!

The other 5 finalists are a very talented singer lady, a decent very young singer guy, a preteen heartthrob guy who last night did a very uninspired cover of "Gimme Shelter," a talented crooner band with a harpist, and a more tolerable magician than the demon summoning one.

On that note, can someone please explain to me America's fascination with magicians? I don't understand this at all.