I realize it does not seem this way, given the explosion of meta or pseudo-meta thoughts S10 has produced on this journal, but I'm not a meta person, really. In the sense that that's not really how I want to interact with Show, or what I want my relationship with SPN to be. IF SOMETHING SAD HAPPENS, I WANNA CRY, not be like, "oh man, that was such an affective scene; and the way it inspires this affective response in its viewers is because of, x, y, and z..." And if I'm supposed to be angry about something in Show, I want to be angry first, and gleeful about being made to feel angry second. XD

That being said, just one more thing about 10x03 and then I will think about reorienting myself wrt Show, ahahaha I promise. Spoilers 10x03, obviously. Apologies for the abundance of oversimplifications in this, and for its somewhat callous/flippant tone. Really, I just have a lot of affection for our heroes' abilities to be shitty (actively and passively)!

Even though 800% of my focus was either on Hannah's adorability or Sam and Dean this episode, Castiel probably had all of the most interesting lines. Just look at them!

1. Castiel tells Hannah that people lie and are euphemistic about each other's well-being in order to avoid talking about things they cannot change. Which demonstrates not only his accurate study of Winchester relational cues, but also suggests a lot about how he's taking his failing grace/imminent death.

2. Hannah asks why Sam would allow Castiel to go to them, knowing his condition; she then surmises that Sam doesn't know Castiel's condition. And Castiel doesn't actually affirm this 100%. He's just like, well, he doesn't know all of it. Which on one hand is perfectly true, and an admission to Hannah that he's been lying to Sam by omission. But at the same time, he's also acknowledging that Sam actually is aware...a bit. And that right now, for Sam (and himself; Castiel agrees), it doesn't quite matter. Like, "well, Hannah, Sam and Dean are the best men I know, but let's not get hagiographic here." XP

3. In the same vein, while surely Castiel is aware that this whole demonic brother experience has been none too kind to Sam, he's just like "WORK'S NOT DONE YET SAM, SORRY." Because it also doesn't quite matter. Rather, it doesn't quite matter until Castiel realizes/remembers that it should. I'm not bringing this up to champion D/C over S/C or anything like that, because I think their relationships to Dean and Dean's relationships to them suffer under the same sort of "doesn't quite matter," depending on the circumstances, too. (See: S6/7.) But it's darkly amusing to me that in the course of all of the extremist, passionate loyalty TFW does often show each other, they're also equally good examples of people/angels treating others in a way that suggests they don't quite matter (or can't quite matter, because of x personal damage or y outside circumstance--no one cares that you're broken).

4. Case in point, Castiel then goes to watch Dean, per Sam's request, and opens with "You look terrible," and then suggests that Dean should rest. Which contrasts with how Castiel just interacted with Sam, but as
anactoria reads the scene in this fic, it's not necessarily a gesture of Castiel's comparative regard for Sam vs. Dean, but a subsequent modification on Castiel's part, since Sam obviously wasn't feeling his initial stance.

And it's interesting that Castiel makes this remark in the first place, since his first lines in the episode, as stated in 1, are all about lying about how you look and feel. One might argue that his newfound grace hasn't quite settled in yet, so he's a bit more angelic in this instance, which might be kind of cool to explore in fic. But grace is not memory (nor is it a detriment to learning--Hannah is obviously a quick study).

I think what's more likely--and impressively astute on Castiel's part, if overambitious--is that he's bringing this up is his way of affirming, This is not something to avoid any longer. This is something to be fixed. This is something I can (try to) fix. 1) With his new grace, he's feeling pretty good, relatively speaking, and 2) he's extrapolated beyond the Winchester model--"Don't talk about things you can do nothing about"--and broadened it/positivized it to, "You should bring things up if you think there's something you can do." There are things that can and should be spoken.

Which, again, is perhaps overambitious, haha. But I think the line is more than just a reading that stops at "and there's Castiel, being an awkward angel again." And I think it's crazy important, given that Not Dealing With Things, and Feeling Powerless To Deal With Things have been pretty central to the last four seasons (the last nine seasons?). This is a turning point.

5. But before you get too optimistic, Dean makes some passing commentary about his doings/demon!Dean's doings, and Castiel is quick to remind him that "it wasn't you." Which he then revises to "it certainly wasn't all you." And I thought that was like, the greatest thing. It was somewhere between totally assholeish, entirely true, and again, darkly amusing, bahaha.

But also, perhaps, comforting? Because either Castiel is saying there that:

- trying to kill Sam with a hammer/etc. wasn't all Dean's idea; he was under an outside influence.

or

- trying to kill sam with a hammer/etc. wasn't all of Dean, and if that is a part of him, it is not the only part, and/or the biggest part (the 90% part).

Either way, whether it was an action with added influence or lacking in additional personal moderation, Castiel doesn't exactly absolve Dean here. So it's like, IT WASN'T ALL YOU BUT UH, OKAY, IT WAS KIND OF YOU. On one hand, if that's true, lolllll omg, don't sugar coat it, Cas. But on the other hand, I also kind of read it as a comforting move, or as an act of (strange) empathy. Because Sam and Cas can say "it wasn't you" as many times as they want, but they know, and we've seen, that that's not necessarily entirely accurate. As Dean's well aware.

So where "it wasn't you, it's okay" would be a way of avoiding talk, and a way of throwing things under the rug that should not be under the rug, and a way of disagreeing (however well-intentioned, or geared toward self-preservation this disagreement might be) with Dean's party line, aka he's the worst person ever, "well, yeah, okay, that was shitty" is a means of address, and acknowledgment, and of not burying things one can do nothing about (or cannot handle doing anything about). Again, turning point.

Because I mean...

We're fine.





We're fiiiine!




SO FINE.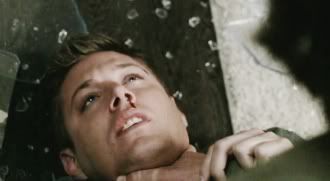 WHY DON'T YOU BELIEVE HOW FINE WE ARE, GODDAMN IT.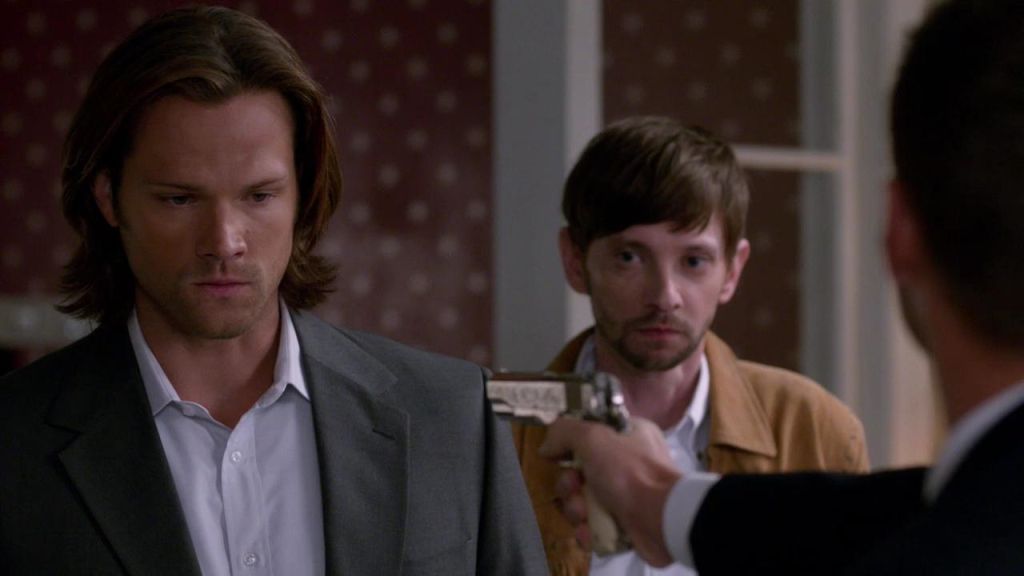 Heh, Google tells me this is your pic,
galwithglasses! Credit where credit's due. :)